Clean
Ready for
your new piece?
Protect new tattoos against infection.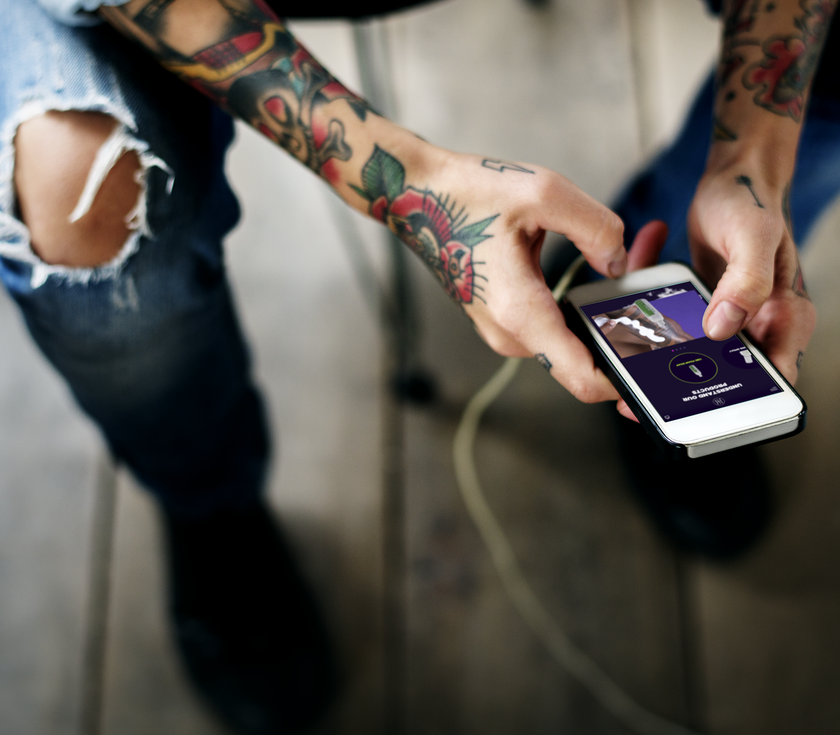 Six Things To Do Before Your Tattoo
Hydrate: This is a no-brainer. You should stay hydrated all the time but especially before getting poked and stabbed in the name of art for a few hours. Try to drink at least 64oz of H2O the day before your tattoo and continue drinking water on the big day.
Sleep: Don't underestimate the power of sleep. Experts say we should get between 7 and 9 hours of it each night. Your tattoo artist agrees. On the evening before your appointment, wind down a little earlier than usual, close your eyes, and drift off into dreamland. You'll wake up refreshed, more composed and together, and ready for new ink.
Shower and Shave: Wash up. And if you're able to, shave the area you're getting work done on. The artist will certainly clean and likely shave the area, too. But they'll appreciate you coming into the shop so fresh and so clean (so fresh and so clean). 
Dress for the Occasion: Get comfortable. You'll be sitting for a while as the artist does their magic. Avoid tight clothing and itchy fabrics that could irritate your new tattoo.
Eat Well: Fuel up. Even though you'll be sitting for a long time, your body will be under a lot of physical stress. Eat a healthy, well-balanced meal beforehand and pack a light snack for your session—bananas, granola bars, or even a Snickers. The key is to maintain a healthy blood sugar level. 
HUSH Up: Get numb AF. We don't think pain needs to be part of the tattoo equation. Use our tattoo numbing gel or cream for a virtually painless session. 
CBD Foam Soap
Non-Psychoactive & THC-Free — No hallucinations here, just unbelievable cleaning power. 
Regenerates Impacted Skin Cells — Give your skin the support it needs to get ahead.
100mg of Organic CBD — Natural anti-inflammatory properties to calm and prep skin. 
Natural Ingredients:
CBD Extract (Cannabidiol): Naturally hydrates your skin and combats irritation, swelling, and discomfort.
Glycerin: Softens the skin and increases moisture.
Disodium Laureth Sulfosuccinate: Removes dirt and lifts oils.
Aloe Leaf Extract: A natural moisturizer with soothing properties that helps reduce irritation and boosts collagen production. Aloe's cleansing properties help protect and cool your skin. 
BUY NOW