TATTOO NUMBING CREAM
Developed specifically for tattoos on sensitive skin. Fast-acting numbing cream with maximum strength lidocaine. A unique blend of botanicals reduces irritation and inflammation.
Product Details
We recommend 2oz size for tattoos up to 12"x12" and 4oz size for tattoos up to 24"x24"
Natural
Ingredients
Paraben & Epinephrine-Free
Max
Lidocaine
menthol-free
Grab a bottle
"No redness, no pain
with my new ink!"
"No redness, no pain
with my new ink!"
See Reviews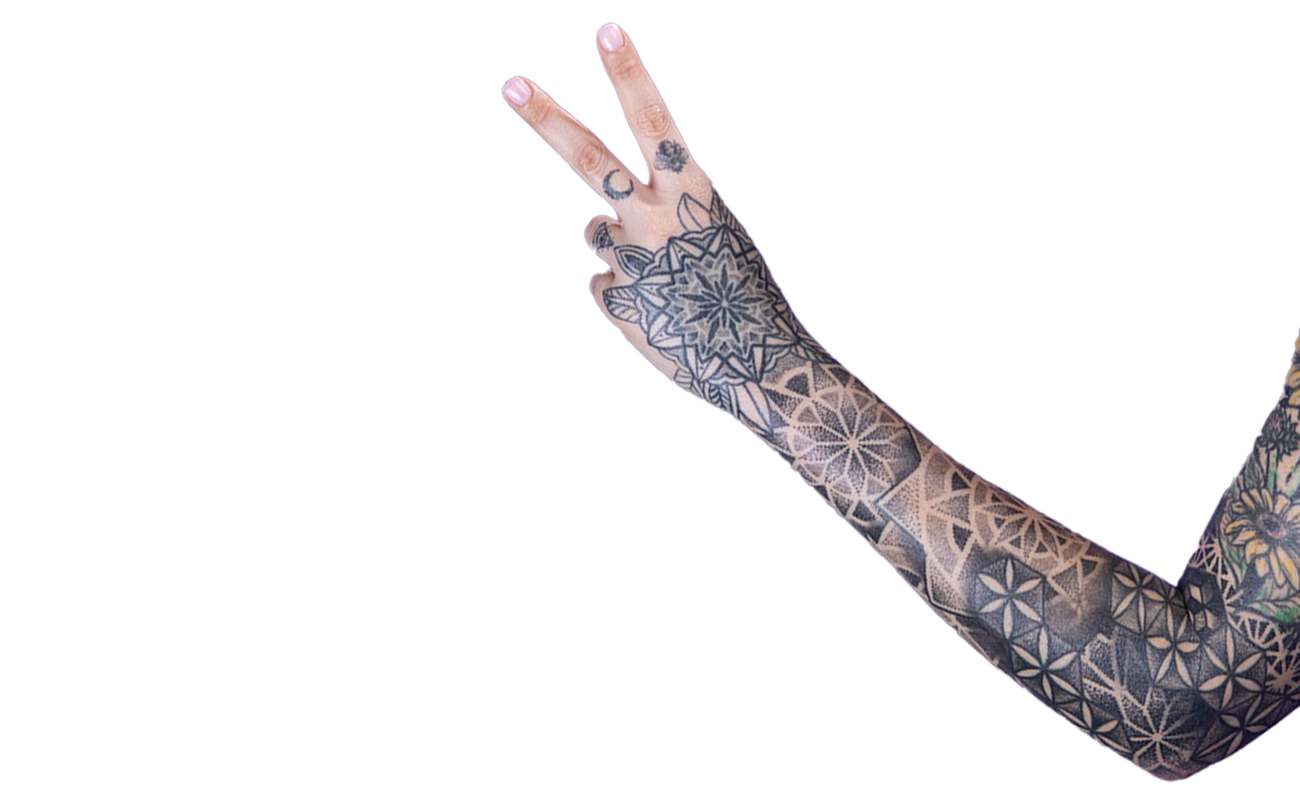 PRODUCT DETAILS
PRODUCT DETAILS
Developed specifically for tattoos on sensitive skin. Fast-acting numbing cream with maximum strength lidocaine. A unique blend of botanicals reduces irritation and inflammation.

Evenly spread a thick layer directly onto your skin. Cover with plastic wrap. For best results, allow one hour for absorption.
Ingredients with a Purpose

Every ingredient that goes into Hush benefits you. Here're some of our favorites:


Lidocaine: Causes loss of feeling in the skin and surrounding tissue. It blocks targeted nerve endings from sending pain signals to your brain.

Aloe Leaf Extract: A natural moisturizer with soothing properties that helps reduce irritation and boosts collagen production. Aloe's cleansing properties help protect and cool your skin.

Deionized Water: Purified aqua flushes out toxins.

Marigold Flower Extract (Calendula): Reduces redness and swelling with natural cleansing properties. Helps support your skin's healing process.

Chamomile Extract: Helps tattoos dry and heal quicker. Natural soothing properties reduce swelling and redness.

Green Tea Extract: Polyphenols, alkaloids, and L-theanine provide soothing antioxidant properties.

Comfrey Extract (Symphytum Flower): Helps new skin cells grow and makes your skin softer.
Does Tattoo Numbing Cream Work?

The short answer is yes! The longer answer involves a little bit of science, so get ready.




Our HUSH Numbing Cream is formulated specifically for sensitive skin. Just because you want to be a little more gentle on your skin doesn't mean you can't get new ink! You deserve a comfortable experience no matter what.




Lidocaine is a topical solution for numbing skin. After applying the numbing cream to the skin, it takes about 30 to 60 minutes to start working. Lidocaine works by blocking the nerves from sending pain signals to the brain.




Our HUSH Numbing Cream is a great addition to any tattoo appointment routine. It is a solution for anyone wanting to minimize tattooing pain.




Can You Use Numbing Cream Before a Tattoo Session?

Totally! We actually recommend using numbing cream before a tattoo session. Using a numbing product is the best move if you want to enjoy the fun of getting a tattoo without the irritating pain.




Lidocaine is the main active ingredient in HUSH Numbing Cream. We recommend giving it an hour to start working.




When you apply the numbing cream, note what time it is so that you can track how long it has been since you applied it.




How Long Does Tattoo Numbing Cream Last?

For most people, the effects of lidocaine in the numbing cream will last about three hours. Feel free to discuss with your tattoo artist if you have any concerns about the numbing cream lasting through your tattoo.




There are tattoos of all sizes and difficulties, so it's important to communicate with your chosen artist!




How To Use Tattoo Numbing Cream

It is best to apply the numbing cream shortly before your tattoo appointment. It takes about an hour for the lidocaine to numb the skin fully. Knowing when your appointment is and when you plan to apply the numbing cream is helpful.




If you want to avoid numbing the skin on your hands, wear a pair of gloves while applying the numbing cream. Either way, thoroughly wash your hands afterward. Don't worry if you get some numbing cream on your hands. It will wear off in a few hours — no stress!




Evenly spread a thick layer of the numbing cream onto the skin you plan to tattoo. The amount of cream you use depends on the scale of your new tattoo. Cover the area with plastic and be sure not to touch it. It will work its magic!




Do Tattoo Artists Use Tattoo Numbing Cream?

Some artists do use numbing cream. And some do not. It all depends on the artist. You should not wait until your appointment to ask, though. Communicate early and often.




Feel free to contact the artist before your appointment to discuss the use of numbing cream. If you find a trusted artist you're comfortable with, they will be happy to discuss the process with you!




Tattoo Numbing Cream Ingredients

Our numbing cream's main active ingredient is lidocaine. Lidocaine, along with a list of botanicals, naturally numbs and soothes a new tattoo.




Lidocaine causes numbness in the skin by blocking nerve signals.

Aloe leaf extract soothes the skin and acts as a natural moisturizer. It supports natural collagen production and cools the skin.

Deionized water cleanses toxins.

Marigold flower extract cleanses and supports the body's immune response.

Chamomile extract dries the tattoo to support natural healing and reduces redness and swelling.

Green tea extract soothes the skin with antioxidants.

Comfrey extract supports natural skin cell growth and makes the skin softer as it heals.




Is Tattoo Numbing Cream Safe?

It's so safe! The main risk with numbing cream is the chance of an allergic reaction, which largely depends on the individual using the numbing cream. A mild allergic reaction could appear as redness, itchiness, or a rash.




If you are concerned about a possible allergic reaction, try putting a dot of cream on your skin in a different area. Do this a few days before your tattoo appointment. This way, you can see how your skin might react to the numbing cream before putting it on your tattooed area.




Can Tattoo Numbing Cream Mess Up a Tattoo?

Thankfully, numbing cream will not mess up a tattoo! Numbing cream does not affect the skin's appearance, texture, or nature. It will not influence how the artist can tattoo your skin. The only thing that numbing cream changes is how you feel (or don't feel) the tattoo.




What Does a Tattoo Feel Like with Numbing Cream?

Without any numbing cream, the pain level of a tattoo depends on the location, size, and style. Many people describe the feeling of getting a tattoo as comparable to a sunburn or a cat scratch. The art is poked right into your skin, so it'll be uncomfortable regardless.




With numbing cream, a tattoo can be more bearable. You will feel the pressure of the tattoo machine on your skin, but there won't be the same stinging and scratching feeling.




Can I Put Tattoo Numbing Cream on a Fresh Tattoo?

We don't recommend putting numbing cream on a fresh tattoo. A new tattoo should remain covered for about the first day.




After that, it should remain clean and moisturized. Consider using our HUSH Healing Spray or Healing Balm on the new tattoo as it heals.




Talk to your trusted tattoo artist if you have questions about numbing cream for your next tattoo sesh.
Relaxed and ready
in 3 simple steps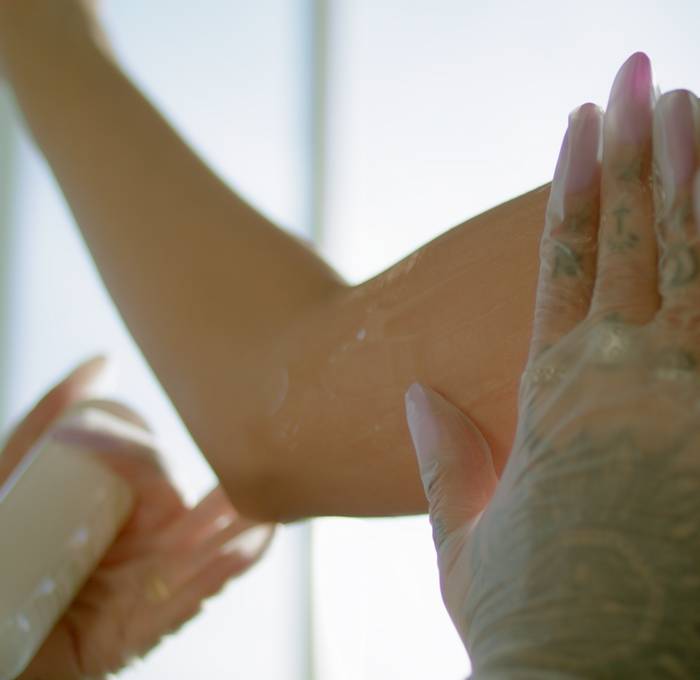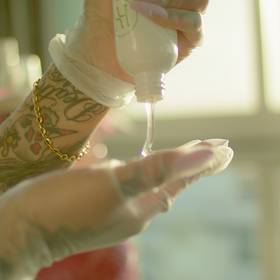 Step one
Apply BEFORE The Session
Apply a thick layer of HUSH Cream, about ¼ inch, before breaking the skin. Lightly spread the tattoo numbing gel onto the work surface. DO NOT rub HUSH Cream into the skin.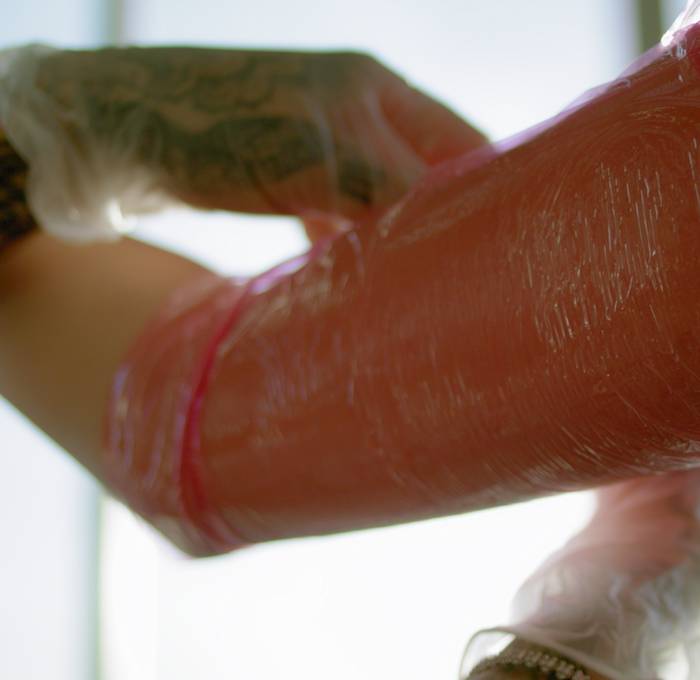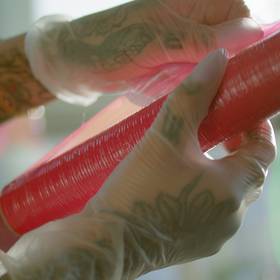 Step two
wrap
Loosely cover the tattoo area with plastic wrap and allow one (1) hour for absorption.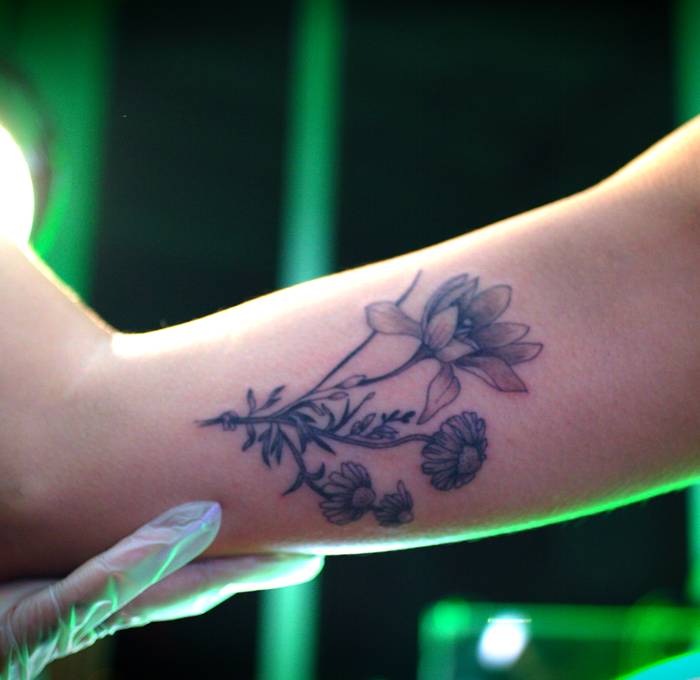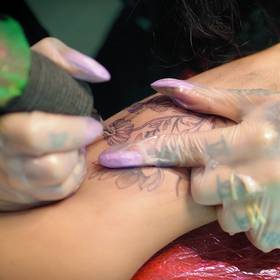 step three
Relax, let the art happen
HUSH Cream will last up to two (2) hours.

Tattoo Pain Chart
Tattoo Pain Chart
Pain Level:
Pain without Hush
Ouch
Damn
Sh*t
F*ck
We numb.
You relax.
Art Happens.
Need
something else?
Need something else?