ALL ABOUT THE ART
We love self-expression.
It's pain we're not crazy about.
Tattoos don't have to hurt.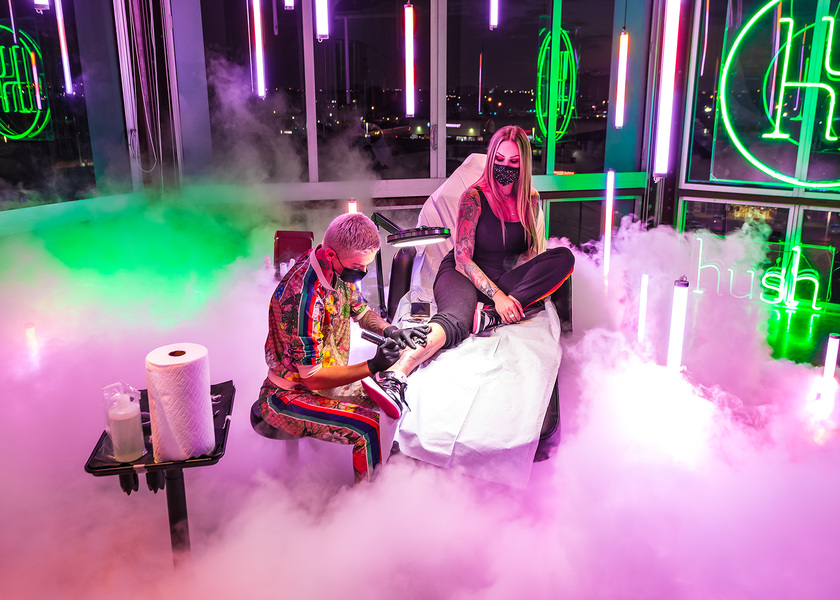 An Idea Movitated By
An Experience
We eliminated tattoo pain in 2009 with the introduction of HUSH Gel, the first numbing product to prioritize comfort without compromising your body art. Since then, we've expanded the line to meet all of your tattoo skincare needs.
Whether you're planning your first tattoo or developing a skincare routine to protect your existing collection, we got you covered every step of the way.
Backed
By Professionals