THE COLLECTION
Developed specifically for tattoos. The numbing gel blocks targeted nerve endings with maximum strength lidocaine. CBD Foam Soap minimizes pain and swelling with essential fatty acids, anti-inflammatory
Natural
Ingredients
4%
Lidocaine
Non-Psychoactive & THC-Free
Paraben & Epinephrine-Free
"I need a lifetime
supply, I use it for
every tattoo now!"
"I need a lifetime supply,
I use it for every tattoo now!"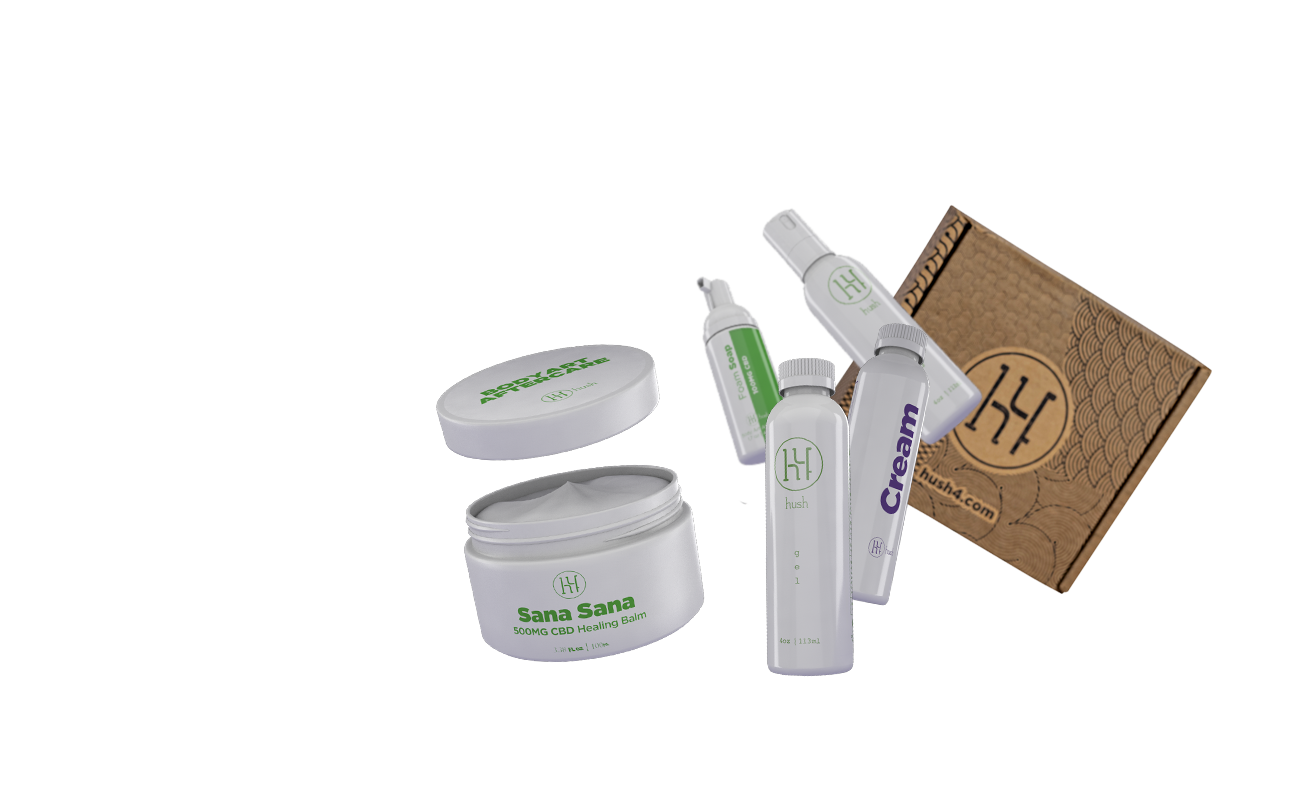 PRODUCT DETAILS
PRODUCT DETAILS
Developed specifically for tattoos. The numbing gel blocks targeted nerve endings with maximum strength lidocaine. CBD Foam Soap minimizes pain and swelling with essential fatty acids, anti-inflammatory properties, and natural botanicals. The Numbing Spray contains antiseptic agents that help prevent infection. And the CBD Healing Balm regenerates impacted skin cells with 500mg of organic cannabinoids.
Gel: Evenly spread a thick layer directly onto your skin. Loosely cover with plastic wrap. For best results, allow one hour for absorption.

CBD Foam Soap: Pump directly onto your new tattoo. Lather. Rinse. Pat dry.

Spray: Apply directly onto your new tattoo. Allow the formula to absorb for 60 seconds. Pat dry with a clean paper towel. Repeat as necessary.

CBD Healing Balm: Apply directly to your clean tattoo. Gently massage into your skin until fully absorbed.












Tattoo Pain Chart
Tattoo Pain Chart
Pain Level:
Pain without Hush
Ouch
Damn
Sh*t
F*ck
We numb.
You relax.
Art Happens.
Need
something else?
Need something else?